Nepal signed an agreement with GAVI (a global health partnership) to acquire 4 million doses of the Moderna vaccine through the COVAX cost-sharing scheme. The world Bank has allocated 67.5 million USD to purchase the vaccine and 104 million USD to the health sector to combat the pandemic. Nepal is expecting to receive the vaccines by March 22.
Omission of Border dispute with China in the Humla district in the government's Common Minimum Program has raised concerns amongst the Senior members of the Congress party. They raised this issue in a meeting with Prime Minister. According to Nidhi who was also present in the meeting, PM Deuba has assured to form a high-level task force by the cabinet to study this matter.
The government's common minimum program has failed to incorporate MCC as the various constituents of the ruling alliance are not in concurrence regarding the MCC. A member of the task force, from the Janata Samajbadi Party, stated that all the decisions vis-à-vis the foreign policy will be based on national consensus and MCC comes under the foreign policy. The CPN Maoist has firmly maintained its position regarding MCC that it needs revision before endorsement.
National assembly members argued over whether MCC is required to be ratified. Ram Narayan Bidari claimed that MCC does not require ratification. Under Article 279 of the constitution, only the issues regarding peace and friendship, defense, and strategic alliance and boundaries of Nepal, natural resources, and their distribution require a parliamentary endorsement. However, Radhe Shyam Adhikari, another NA member argues that MCC requires ratification as it is to be treated as an international agreement as mentioned on the MCC website.
Pakistani Embassy in Kathmandu celebrated the 75th Independence of Pakistan by holding a flag hoisting ceremony on the embassy premise on August 13. Nepal-Pakistan Friendship and Cultural Association (NPFCA) also organized a reception to celebrate the same. The Vice President of Nepal had attended the reception as the Chief Guest. The Vice President also acknowledged and appreciated the depth of Nepal-Pakistan friendly relations.
The Nepal government has admonished ex-Gurkha veterans to end their strike in London. The strike was staged demanding equal pay. The Nepal government has committed to resolving their problems through diplomatic channels and has already initiated the diplomatic talks as well as per the government's spokesperson.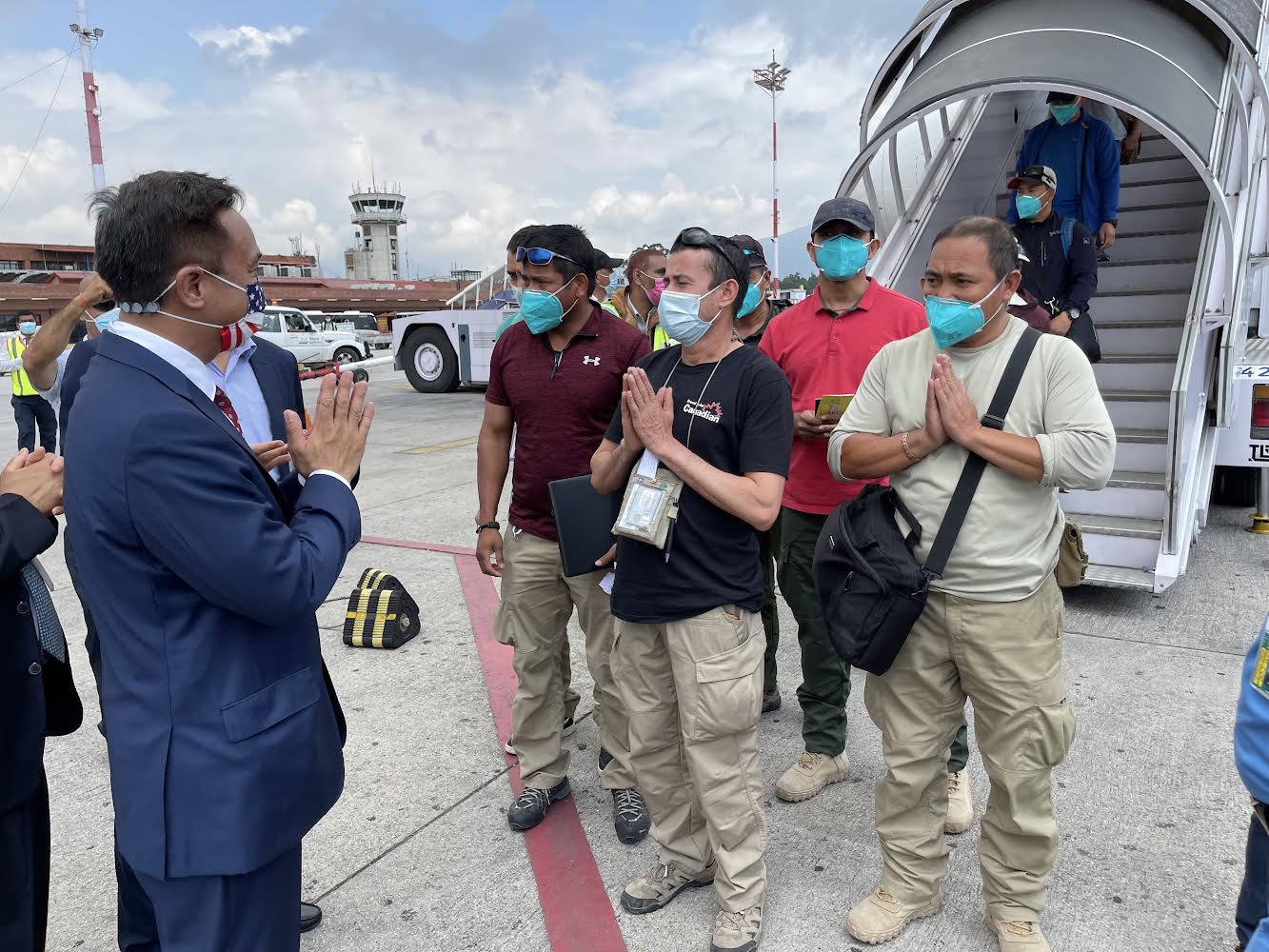 According to the Home Ministry, a total of 251 have reached Nepal from Afghanistan on two separate flights on August 17 via US Force's flight. The process of evacuating Nepali citizens has been initiated. The Home Minister has stated that the government is committed in bring all Nepali citizens back from Afghanistan.